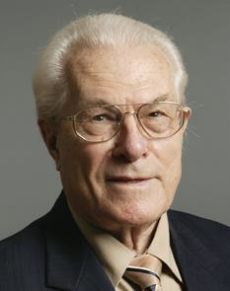 Heinz Bardehle
Adviser to the German government on IP
IP Hall of Fame inductee in 2006
A founding partner of Munich IP boutique Bardehle Pagenberg, Heinz Bardehle had a long involvement in international intellectual property issues – especially with regard to the harmonisation of patent law and practice – as well as serving as an adviser to the German government on IP. In 2009, Bardehle moved firms to become a named partner at Puschmann, Borchert, Bardehle, where he remained until his retirement in 2014.
Bardehle began his career with Siemens in Berlin, becoming head of the telecommunication division of the patent department. In 1967 he moved to private practice and later co-founded Bardehle Pagenberg, the first partnership of patent attorneys and attorneys at law in Germany. In 2001 Bardehle was awarded the Great Cross of Merit of the German Federal Republic by the Minister of Justice. He was Honorary President of FICPI and chaired the AIPPI's working group for the Patent Cooperation Treaty.
Mr Bardehle passed away in September 2015, aged 94.