Latest news
We are delighted to announce that our IP Hall of Fame inductees for 2018 are:
Ella Cheong, senior partner at Ella Cheong & Alan Chiu, Solicitors and Notaries
Judge Richard Linn, circuit judge of the US Court of Appeals for the Federal Circuit
Kevin Rhodes, chief IP counsel at 3M
Reacting to the news of their inclusion, this year's new inductees said the following:
"It is an incredible honour to be inducted into the IAM IP Hall of Fame. I am stunned. I have been practising in the field of intellectual property for a while and have been absolutely honest in my advice with every client on the issue at hand, even if it means not securing the case, but in any event always try my utmost best for each and every client, irrespective of size.  I believe this is why I have been nominated and awarded the honour for which I thank the Academy members of IAM." Ella Cheong
 "I am honored to be inducted into the IP Hall of Fame and thank the Academy for this special recognition.  I am particularly honoured to be associated with the members of the Hall of Fame who have distinguished themselves in so many ways.  To be in their company is a privilege I consider most meaningful." Judge Richard Linn
 "I feel extremely honoured and fortunate to be named as a 2018 inductee into the IP Hall of Fame.  It is both humbling and inspiring to be included among those in the IP community who have received this illustrious recognition.  The congratulations really belong, first and foremost, to the team of world-class IP professionals at 3M, which I have been privileged to lead for the past 10 years of my career." Kevin Rhodes
This year's inductees will be honoured during IPBC Global 2018 in San Francisco, June 10 to 12.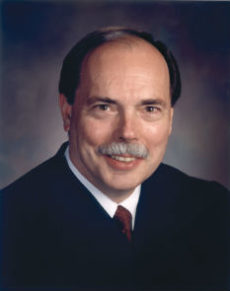 Circuit Judge of the US Court of Appeals for the Federal Circuit IP Hall of…