Latest news
Following a nomination process that began in January last year, we are delighted to announce that the IP Hall of Fame's inductees for 2019 are Hedy Lamarr, Judge Kathleen O'Malley and Professor Jeffrey Samuels. All three were honoured during IPBC Global 2019 in Boston, 16-18 June.
Best-known as a 1940s Hollywood film actress, Hedy Lamarr (born Eva Maria Kiesler in Austria, 1914) was also a distinguished inventor who secured patents in the field of wireless communications. She was inducted posthumously into the National Inventors Hall of Fame in 2014, having passed away in 2000.
Appointed a circuit judge for the United States Court of Appeals for the Federal Circuit in 2010 by President Barack Obama, Judge Kathleen O'Malley has authored opinions in some of the US's most important and complex patent and trademark cases.
Emeritus Professor of Law at The University of Akron, Jeffrey Samuels is one of the US's leading IP law educators, having directed the university's IP law programme for 16 years, during which time it has acquired a nationwide reputation. Before that, Samuels worked as a trademark attorney and was appointed to the highest trademark position (now the Commissioner of Trademarks) at the US Patent and Trademark Office by President Ronald Reagan.
Reacting to the news of Lamarr's selection, 2014 inductee Dan Bereskin commented:
Many people know Hedy Lamarr as a successful Hollywood movie star, who appeared in numerous motion picture films, including Samson & Delilah, where she starred with Victor Mature. Fewer people know she was also an inventor, and the first woman to receive the Invention Convention's BULBIE Gnass Spirit of Achievement Award, known as the "Oscars of inventing".
During World War II, Lamarr learned that fixed-frequency radio-controlled torpedoes could be jammed and set off course. She thought of the idea of creating a spread spectrum signal that could not be tracked or jammed because it used frequency hopping instead of fixed frequency. She contacted a friend, George Antheil, who assisted with the development of the invention, which was patented under No. 2,292,387. In 2014, Lamarr and Antheil were posthumously inducted into the National Inventors Hall of Fame. Induction into the IP Hall of Fame is a fitting tribute to this remarkable person.
Judge O'Malley said of her induction:
I am honoured to receive this important award. To even be considered for it by such an august group of prior recipients is humbling. The Academy consists of people I hold in high regard and whose work in the IP space has been extremely important. The one thing I have learned in my years on the bench though, is that no honour or award I receive is mine alone to accept. I am blessed to have been surrounded over the years by a talented group of people whose hard work and dedication makes my job easier - my chambers family.
Professor Samuels made the following comment regarding his selection:
I am honoured to be selected for the IP Hall of Fame. I was fortunate to have had the opportunity to observe, participate, and share in the development of intellectual property law and policy from a variety of perspectives for over 40 years. I believe that the protection of intellectual property is critical to ensuring our nation's growth and well-being. I look forward to working with the Hall of Fame and its Academy members in the years ahead. Thank you."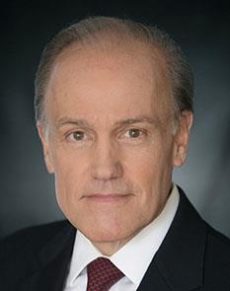 Former Deputy Director General of the World Intellectual Property Organization, and a leading scholar and…