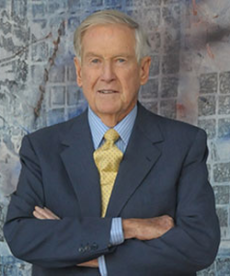 Arturo Alessandri Besa
One of Latin America's most distinguished IP lawyers and former Chilean Presidential candidate.
IP Hall of Fame inductee in 2020
A distinguished lawyer and politician, Alessandri Besa served in Chile's Chamber of Deputies and Senate, and was a presidential candidate in the country's 1993 election.
Having joined the Chilean Bar Association in 1949, he played an important role in discussions leading up to the passing of the country's Industrial Property Law in 1991. He served as vice president of the Inter-American Association of Industrial Property (ASIPI) between 1976 and 1979, and founded the Alessandri law firm.