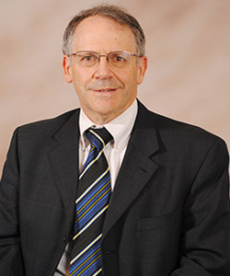 Professor Jeffrey Samuels
One of the world's leading IP law educators and former top-ranking attorney at the US Patent and Trademark Office
IP Hall of Fame inductee in 2019
Emeritus Professor of Law at The University of Akron, Jeffrey Samuels is one of the US's leading IP law educators, having directed the university's IP law programme for 16 years, during which time it has acquired a nationwide reputation.
Before that, Samuels worked as a trademark attorney and was appointed to the highest trademark position (now the Commissioner of Trademarks) at the US Patent and Trademark Office by President Ronald Reagan.
A strong influence on US IP policy, Professor Samuels has led multiple delegations to the World Intellectual Property Organization. He has also authored large numbers of articles for law reviews and edits "Patent, Trademark and Copyright Laws", a compilation of US statutes.