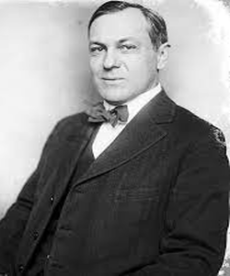 Frederick "Fritz" Lanham
The US legislator who gave his name to the Lanham Act, which governs federal trademark to the present day.
Inducted in 2021.
A long-serving Democratic Party congressman, Lanham is best-known in the IP world for advocating and giving his name to the Lanham Act, the statute that forms the bedrock of federal US trademark law and practice. 2021 – the year of Lanham's induction – is the 75th Anniversary of the 1946 legislation. He passed away in 1965.