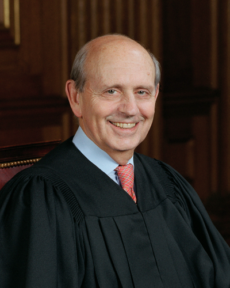 Justice Stephen Breyer
Served as a US Supreme Court justice for 27 years.
Inducted in 2022.
During his time, he was one of the court's driving forces on IP questions. He began to take an interest in this area of the law as a student at Harvard Law School, where he published the widely cited article 'The Uneasy Case for Copyright'. Considered broadly to be an IP sceptic, especially on the vexed issue of patent eligibility, Breyer leaves an important legacy in several areas of IP law. He wrote the majority opinion in landmark copyright case Google v Oracle and authored the Qualitex v Jacobs decision, which extended trademark protection to colours. On section 101, he concurred with court's decision in Alice Corp v CLS Bank and authored its unanimous opinion in Mayo v Prometheus.